Tina Bullen
Tina Bullen is the President of Urban Talent Management Inc., a Salt Lake City-based talent management agency that books models and actors in Utah and other National and International markets.
Ms. Bullen began modeling at the age of 15 till present and also studied piano, dance and singing for 16 years. She performed in a number of singing and dance groups in High School, including all state drill team of Utah and danced for the Sun Burst Dancers, a professional team at Utah State University.
After she received her BS in Fashion and Business at Utah State University, she began her career at Nordstrom where she was a manager and a buyer for 7 years. During that time she started a program for developing International models. Tina studied in New York, Milan, Paris and Los Angeles, specializing in model development and booking talent. Her love for fashion opened many opportunities in fashion show production. She has produced and directed over 100 shows. She served as Vice President of fundraising, Director of PR and Special Events for the Junior League of Salt Lake and is currently a sustainer. She has been a judge for state pageants, model, actor, dance and fitness competitions, for over 20 years.
In 1997 Ms. Bullen co-founded Urban Talent Management, and she currently serves as President. She directed and managed her team to a record-booking year in 2021. Ms. Bullen books talent with one of the country's largest fitness companies, and with brands including: Nordic Track, iFit, ProForm, Vasa Fitness, HealthRider, Weider, Altra, New Balance, Nike, Adidas, Reebok, Cannondale, Shape Magazine, Blender Bottle, Lifespan Fitness, and Sole Fitness. Urban's booking team provides fitness talent for Television, Print, Live Promotion and Live Fashion. Tina has over 25 years of experience in contracts and talent development. She is an active volunteer in her community and has an amazing network of friends and family. She enjoys yoga, skiing and mountain biking.
---
Kendall Tate
Kendall has been a booking agent alongside Tina Bullen for 4 years. He started as a talent and continued to work in the industry as a booking agent and assistant in the Master Trainings.
Rhyan Atrice
Rhyan has been modeling for 12 years on an International, National and local level. He has traveled the world as a working model. He is a guest trainer for Extended workshops when he is in Utah.
Shaun Anders
Shaun Anders has been shooting professional headshots for nearly two decades. His client base goes from LA to London. His headshots have helped talent get into major motion pictures, national ad campaigns, and his headshots have even ended up in Carnegie Hall. He knows the industry standards which will help you be more professional at auditions. We have worked with Shaun for many years and know he will help you get one of the best headshots in the business. He also shoots talent during the model extended workshops.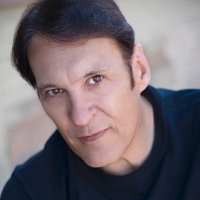 Lance Williams
Lance Williams started teaching actors for the film and television markets in 1990. Danielewski's work and legacy continue under the watchful eye of Williams' stewardship. He facilitates training for the Professional Actors Workshop. When you join the Professional Actors Workshop, you not only partake of this legacy, you become part of it. You will accept the challenges. You will receive the benefits. It's not for the faint of heart.  Lance teaches what Tad taught. He graduated from UCLA in Film and Television.